I recently found out that Kurt's daughter has grown into a very beautiful (and grungy) woman. I really like her style and she seems to have a personality of her own. (I was reading her twitter!)
You can see the resemblance with Kurt. (She even bought a similar pair of glasses)
And last but not least, she tried to make us remember that her father once married Courtney in a Pajama, posing in a brand new one in a recent twitter picture. I think this is cute!
Past quote: In August 2006, she was photographed for Elle magazine and said:"I wore his pajamas because he got married in them to my mom in 1992 in Hawaii so I thought they would be cute if I wore them today. He was too lazy to put on a tux so he got married in pajamas!"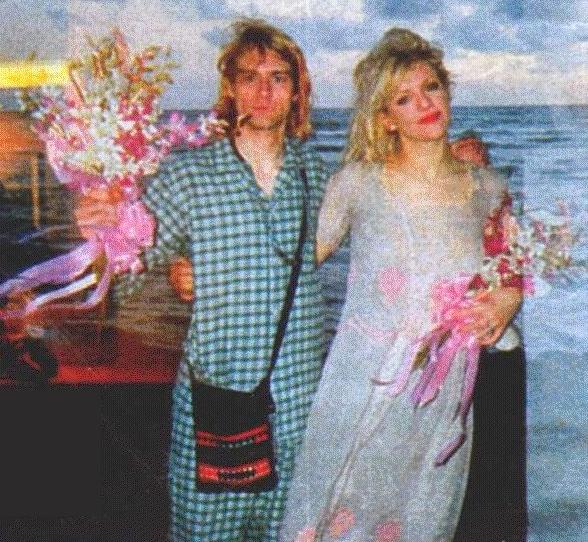 The girl got engaged to a Isaiah Silva, the vocalist of The rambles, which is very similar to Kurt!